What is the Access Initiative?
The demand for Behavioral Health services is greater than ever. The Access Initiative is Talkspace's attempt to meet this demand by allowing providers to see clients across state lines through the use of waivers and temporary licensure. Most states are responding to this demand by enacting legislation that makes this process easier for providers. Talkspace is actively monitoring these changes and offering providers the ability to use the available waivers and temporary licensure, contingent on client need.
Which states fall under this initiative?
This continues to change as legislation is constantly being updated to reflect the growing need in specific states. Arizona, West Virginia, and Idaho have passed legislation that allows providers to accept patients residing in these states. Waivers and temporary licensure structures may change depending on state and federal regulations. Providers participating in the Access Initiative will be notified of any changes to waivers for clients they are working with in affected states.
How can I join the Access Initiative?
Let us know you want to join by confirming your participation in your Talkspace account on the web.
Log in to your Talkspace account from the web browser.
Click the dropdown next to your name and select

Account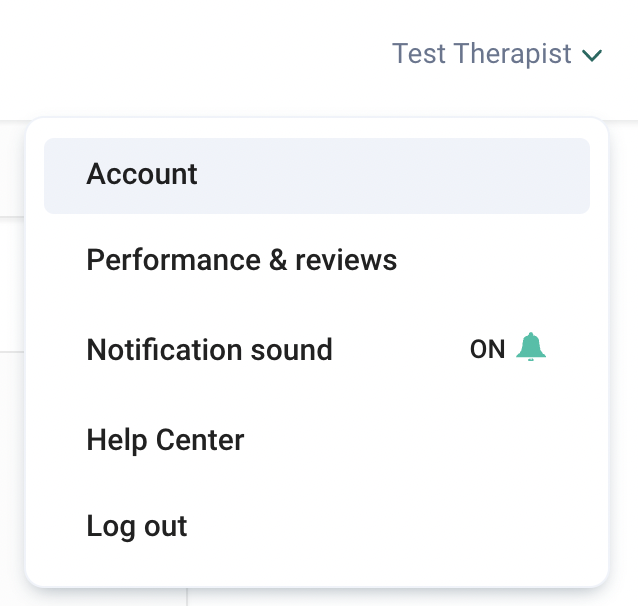 Scroll down to the Clinical Information section and click

Edit.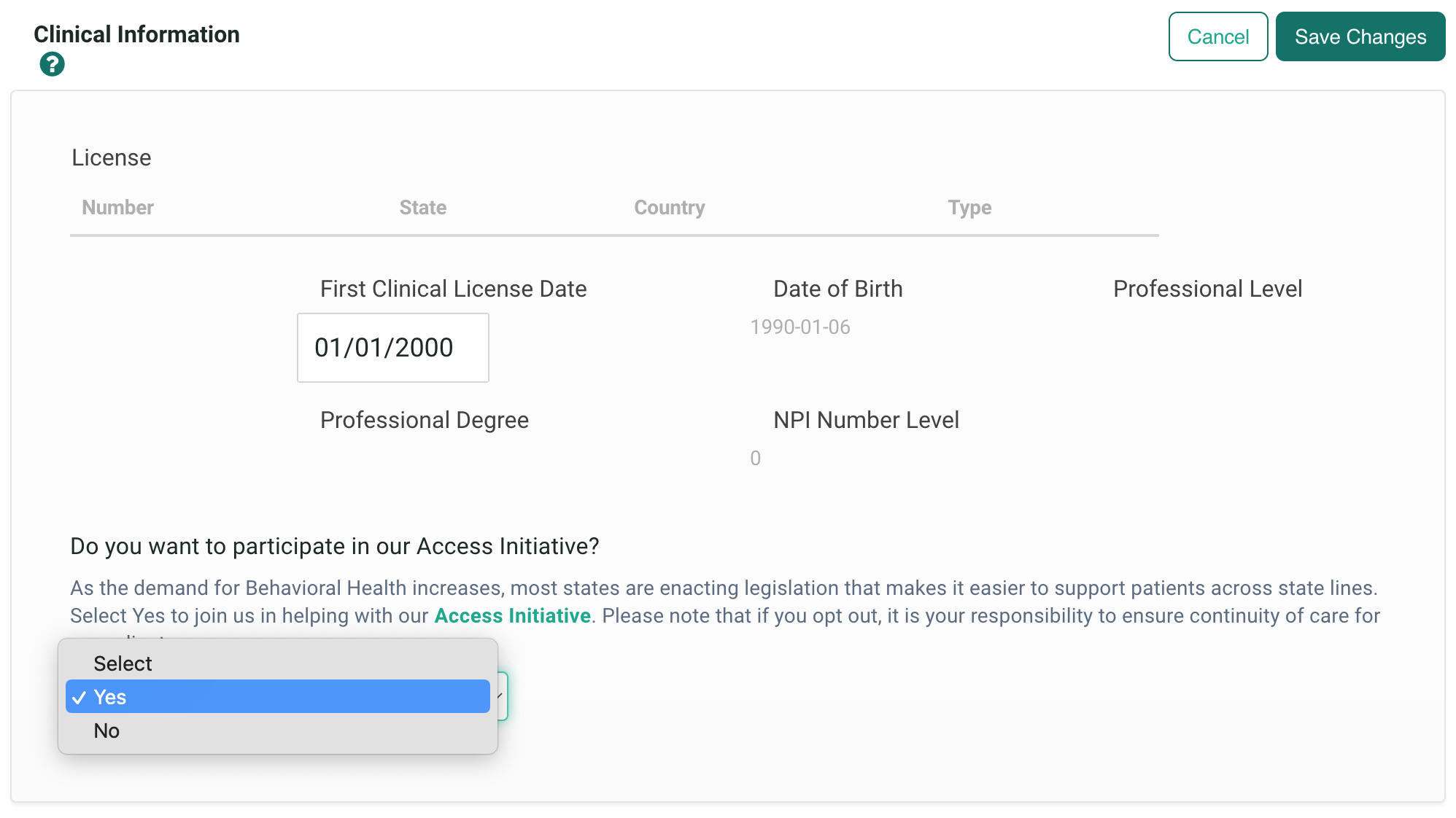 Under Do you want to participate in our Access Initiative?, select Yes, then click

Save Changes.
Once you confirm, we may reach out to you with more information based on demand. Some of these waivers may require a simple application that we will send along to you, while others require your confirmation as a provider.
Please note that you are responsible for abiding by the laws and regulations associated with the states where you practice.
Can I opt out at any time?
Yes! As a provider, you can opt out at any time by following the instructions above, then selecting No under Do you want to participate in our Access Initiative?
If you decide to opt out of the Access Initiative, you will no longer receive clients from states affiliated with this program.
Please keep in mind that it is still your responsibility to ensure continuity of care and/or support with transferring any clients you took under this waiver.