In order to access the entire Provider Help Center, please log in with your Talkspace credentials! There are two ways to do so. Expand each method below for instructions.
⭐ From the Talkspace Platform (recommended)
Log in to your Talkspace account from the web browser.
Click the dropdown next to your name and select Help Center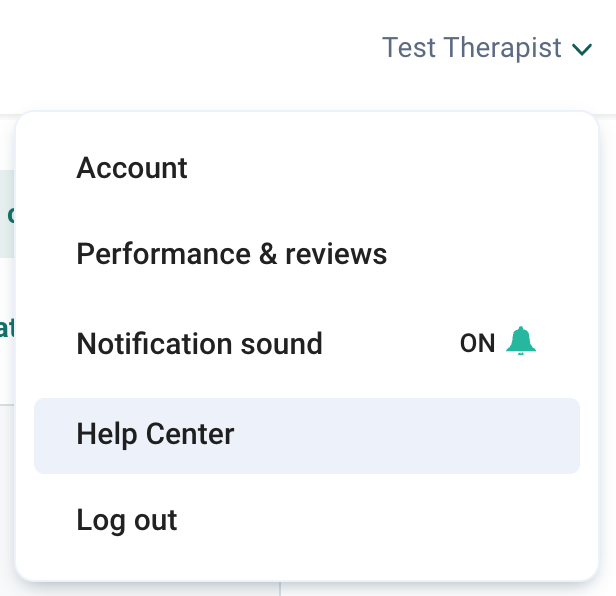 The Help Center will open in a new tab/window. You may now click any link to any Help Center article to view its content.
From the Help Center directly
Click Sign in in the upper right hand corner.

This will take you to the Client Login. Click Talkspace Provider? Log In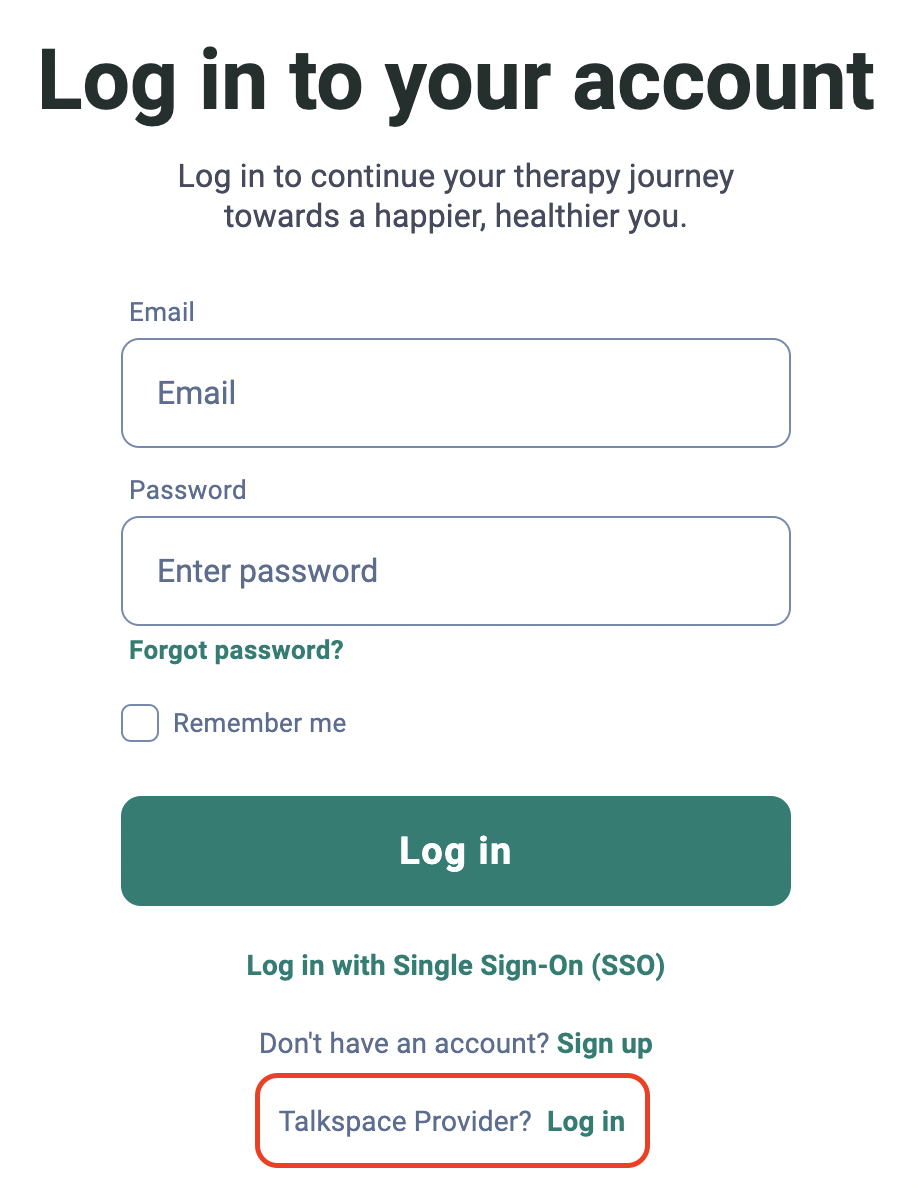 You will then be redirected to the Provider Login. Once you log in here, you will be able to view the entire Provider Help Center!