Talkspace Provider App is available in the App Store.
To download to your iOS device (iPhone or iPad) click this link, then click the GET button. Once the app is downloaded, simply log in with your Talkspace credentials.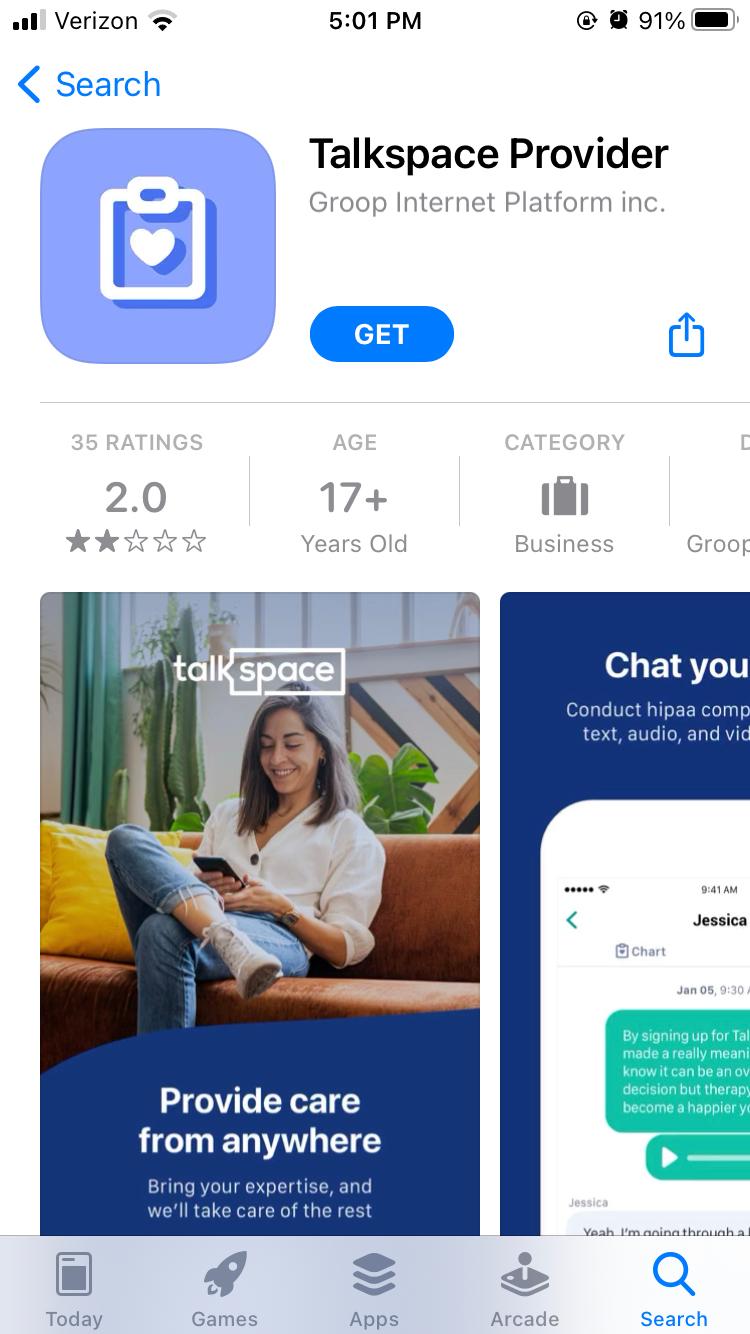 Click to enlarge
Updates to the Talkspace Provider App occur automatically when your device updates, but to ensure your App is up-to-date, please follow these steps:
On your iOS device, go to App Store
Click the profile icon in the upper right corner
Scroll to Upcoming Automatic Updates
If the Talkspace Provider App is listed, click UPDATE to immediately initiate the update
The Talkspace Provider App is not currently available for Google or Android devices.
To use Talkspace on these devices, open your preferred mobile browser (we recommend Google Chrome for optimal operation) and go to https://therapist.talkspace.com/login.