Here is the information you can find in this article:
What is ProtoCall?
ProtoCall is a crisis vendor that provides 24/7 emergency support for clients of behavioral health organizations. This service is available to Talkspace clients who are in crisis during providers' non-business hours and time off.
The ProtoCall phone number is +1-833-929-1721. It is important that you send the Emergency Protocols script and educate your client about emergency procedures when you begin working with them, and when you plan to spend time away from the platform, so that the client has the information that they need to utilize this service in case of an emergency during your non-working hours.
Important Note:

ProtoCall is only for client use.

The number listed in the script is a crisis support line only, and is not a Talkspace customer or provider support line.
---
How do I send the ProtoCall Information to clients?
To send the ProtoCall script, please follow the steps below:
Click the 3 lines icon to the left of the chat box

Scroll to locate the Script Category titled Mandatory Clinical Protocol
Click the Emergency Protocols script autofill the message box
Click Send to send the script to your client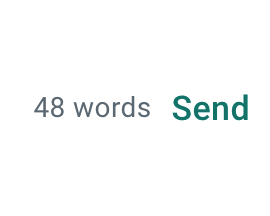 ---
Additional Emergency Resources / Phone Numbers
Additional emergency resources such as chat, websites, and phone numbers can be found here:
Clients are also able to access these resources by scrolling to the bottom of the main Talkspace website.
For out-of-state and international clients, see Where can I find emergency resources for Out-Of-State and International clients?